South Lyon Church of Christ
We exist as a community of people who are walking with Jesus. We may have come from different walks of life, but we are now united on the same path. We desire to live as God's people--teaching His Word and celebrating His Grace. We encourage people to leave man made creeds and look into the words of the Bible to see how to truly live a fulfilling life. We often fall short of this goal, but we get back up and start walking again each day following the footsteps of Jesus. We would love you to walk with us!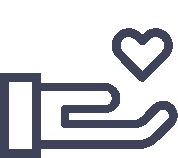 "For to this you have been called, because Christ also suffered for you, leaving you an example so that you might follow in His steps."
Come get to know us by joining us at any of our meeting times. In addition to our Sunday morning celebration of Jesus, we have bible studies throughout the week and monthly activities for all ages. You can be assured, there is a place for you with the family here. Come join us! We are waiting for you!
Wednesday Bible Class for All Ages